Nelson Exteriors
Dave's Siding & Windows Expert
Nelson Exteriors
Nelson Exteriors is a family owned and operated business, currently in their 2nd generation. Nelson Exteriors was established in South Carolina in 1977 as Nelson Painting and has been serving the North Metro Atlanta area since 1986.
A few years after the current owner, Scott Nelson, inherited the company, Nelson Exteriors started adding other services, such as siding and window replacement.
After over a decade of becoming experts in those, and other exterior fields, the decision was made to change the business name to reflect the expanding products and service offerings, and in 2012 it officially changed to be called Nelson Exteriors.
Built on the foundation of the "Golden Rule," Nelson Exterior's roots are grounded in honesty, integrity, and dependability. They will be there when you need them.
Their current services include siding replacement, painting, roofing replacement, window replacement, decking, and gutters.
Nelson Exteriors is a James Hardie Siding Elite Preferred Contractor. Only a small percentage of remodeling companies qualify for this designation.
In order to be an Elite Preferred James Hardie Contractor, they undergo a thorough background check, quarterly "best practices" training to stay up to date with the latest installation requirements for their various products and meet minimum customer recommendation rates.
In fact, all James Hardie Contractors are required to have their customers contacted by a 3rd party survey company called Guild Quality to share their experience and the company is graded on a 0-4 scale.
In order to be an Elite Preferred Contractor, they must maintain a 90% or better customer recommendation rate. Nelson Exteriors not only meets this but exceeds it with a 96% customer recommendation rate as well as the winner of the 2019 Guild Quality Service Excellence Award.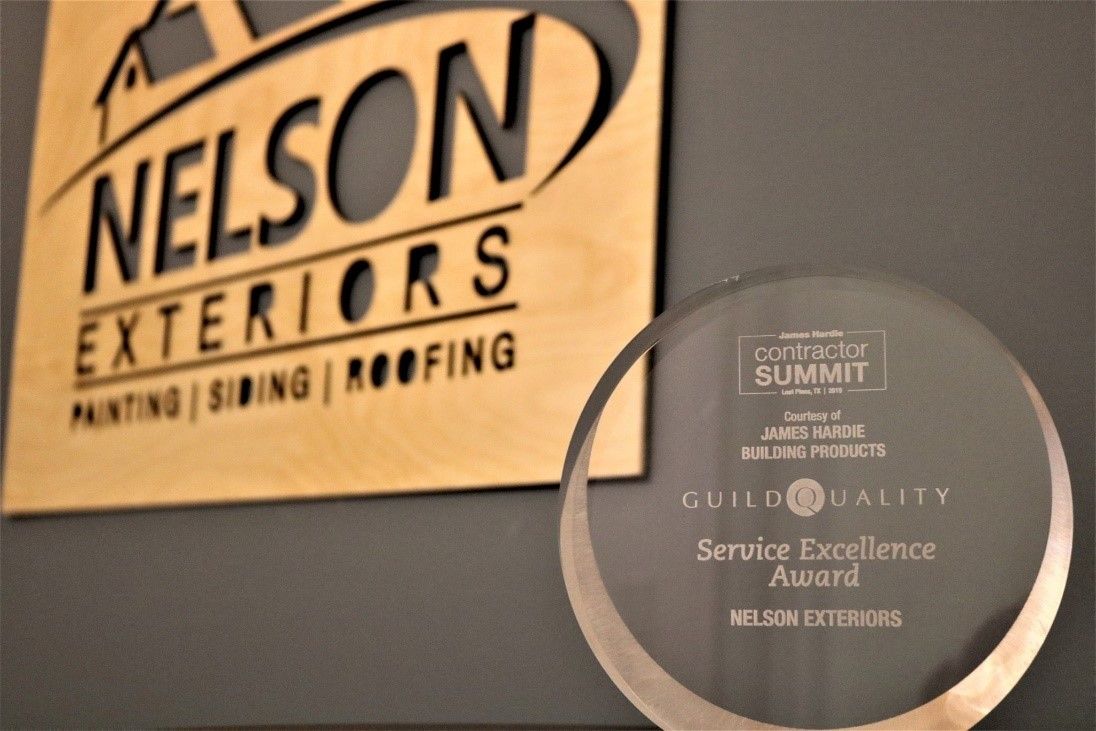 They have also been designated as a ColorPlus Specialist by James Hardie specializing in Pre-Finished ColorPlus Siding installation.

You can check out their profile on the James Hardie website: https://contractors.jameshardie.com/nelson-exteriors
Nelson Exteriors follows a proven 4 step process that is customer focused and minimizes the hassles that normally come with a renovation project.
1. Consultation - When you book an appointment with Nelson Exteriors, they take a consultative approach and seek to provide information only - no pressure...EVER! The goal is to offer solutions to your needs and wants, while providing expert advice with a design to match your tastes and budget.
2. Preparation - Nelson Exteriors will provide a written detailed proposal with a specific scope of work to be performed.Once the proposal is agreed upon andthe paperwork is completed, your project is handed off to our install team for review. No deposits are required in most situations.
3. Renovation - You will have a dedicated project manager assigned to your project who, at the start, will go over the details of the project with you. Your project will then be constructed according to the scope of work detailed in your proposal using certified installers and a project manager will give your job detailed oversight with daily check ins.
4. Completion - Once your project is completed, your project manager will schedule a final walk through with you.During the final walk through, you will have the opportunity to inspect the job to make sure it meets your expectations.
As a homeowner you are faced with a lot of questions when trying to hire the right contractor. You can count on Nelson Exteriors to answer those questions with honesty from start to finish.
Contact Nelson Exteriors today and find out what it's like to do business with a contractor that cares about the things you care about…doing it right and doing it the right way, every time!
Business Information
Monday - Friday 8:30 AM - 4:40 PM
18-mile radius around Roswell, GA
Nelson Exteriors's

Service Area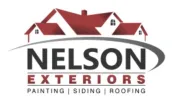 Nelson Exteriors
189 Kipling Dr.
Marietta,
GA
30068