Air Quality Systems
Dave's Air Duct Cleaning Expert
Air Quality Systems
Are you suffering from headaches, sinus problems, or constant sneezing? Do you dust your furniture only to find a layer of dust settling down on everything again shortly afterwards? It's time to clean your air ducts! The average household collects up to 40 pounds of dust, dirt, and allergens a year.. YUCK! When is the last time you've had the ducts cleaned out?! Let the professionals at Air Quality Systems make your home cleaner, healthier and more safe.
For over 25 years, Air Quality Systems has been providing the greater Atlanta area with premier air duct cleaning. They specialize in eliminating dust, dirt, debris, and mold from residential and commercial HVAC systems using total source removal. With Air Quality System's business and home air duct cleaning services, you can be sure that air allergen removal will improve indoor air quality, so you and your family can breathe with confidence.
Air Quality Systems is certified by the National Air Duct Cleaning Association, and clean only to the highest standards. The same standards that they use to clean hospitals, government buildings, and universities are the same processes and technologies that will go into cleaning the air ducts in your home. They use a combination of high powered HEPA filters and vacuums that pull the dust, allergens and loose debris out of your home and equipment, removing it completely. They use the latest tools to agitate and dislodge all particles that have been collecting in your ducts, and polluting your house. Unlike other companies, they clean the your entire ventilation system, from the HVAC unit, blower, evaporator coil and other accessible components. No part of your system is overlooked.
Air duct cleaning improves the air quality in your home making it cleaner and healthier for you and your family. The goal at Air Quality Systems is to make your home cleaner, healthier and safer, so you can breathe with confidence. Call today to schedule a free estimate!
Business Information
8:00 AM - 5:00 PM Monday - Friday
Visa

Mastercard

Amercian Express

Discover
Serving Metro Atlanta
Service Categories
Air Quality Systems's

Service Area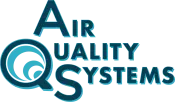 Air Quality Systems
5925 Peachtree Corners East
Norcross,
GA
30071